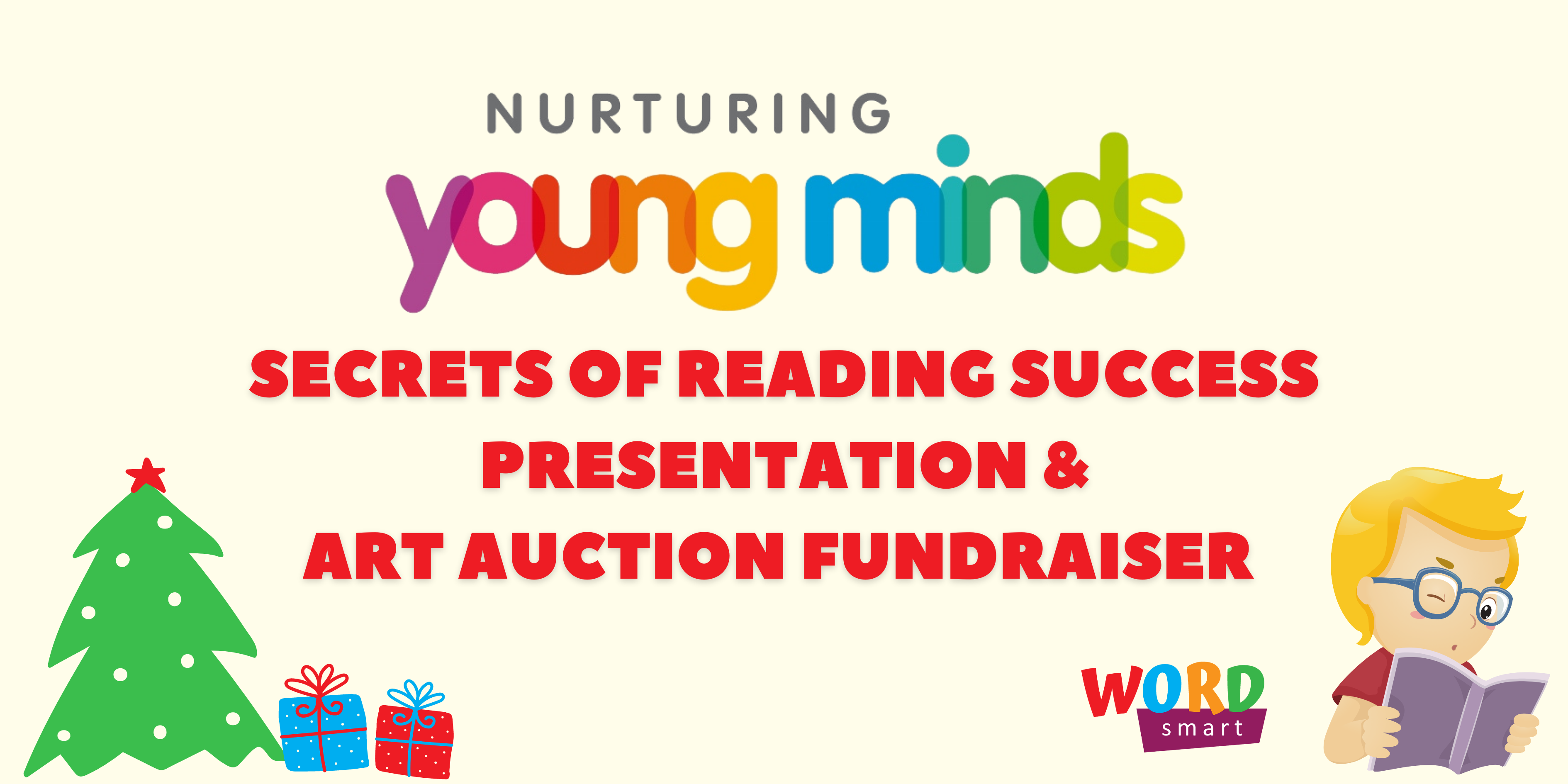 SECRETS OF READING SUCCESS & ART AUCTION FUNDRAISER! GIVE YOUR CHILDREN THE BEST CHRISTMAS GIFT OF THEIR LIVES.
Presentation with Paul Blackman (WordSmart) on the Secrets of Reading Sucess for all children and students + Art Auction for Nurturing Young Minds Foundation (Helping Tamariki effected by COVID with their learning).
Learn about how to get the BEST out of your child or student:
B eliefs: How to develop the mindset of champions.
E mpower: discover how to find and follow their passions.
S pecific: Do a deep dive to find the missing pieces To develop a personalised READING JOURNEY.
T imely: ensuring that we optimise the learning at a time when their brains are most receptive.
Gold coin donation at door, Reserve your FREE space now.
Please note this event will be following Level 2,  social distancing restrictions.